November 23, 2015
5 Football GameDay Snacks
One of the best things about Fall weekends are football games.Tonight the New England Patriots take on the Buffalo Bills. I can't stand either team, but anytime Rex Ryan faces the Patriots I can't help but watch. It should be a good game. Nothing compliments a good gamesbetter than bar food and beer. Unfortunately, chiseled abs and ripped biceps are not the by product of Gameday snacks.
Note: Ignore all the skinny words. Replace them in your mind with strong.
Here are my Top 5 GameDay Snacks
This is probably my favorite recipe off skinny taste. I could eat these every weekend. 10 Nuggets = 5 points. I'll take 20!
This bad boy is 6 points. I like to dip this in some low fat ranch for an additional 1 to 2 points.
Sometimes you just need some wings. 5 wings at 6 points is a win on any given Sunday.
[rad_rapidology_locked optin_id=optin_4][/rad_rapidology_locked]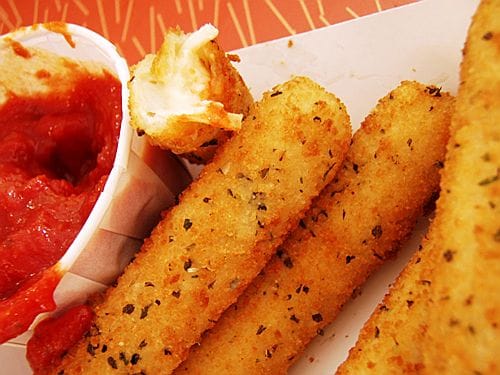 I love some gooey mozzarella sticks without the greasiness. These are on the higher point side at 2 sticks for 4 points but a lot better than the real deal.
Warning: Consumption of entire dish is possible. Steady does it or you will blow all of your beer points. 2 points for 1/24th pan. Go ahead and double up.
Speaking of beer points, what's your go to choice?